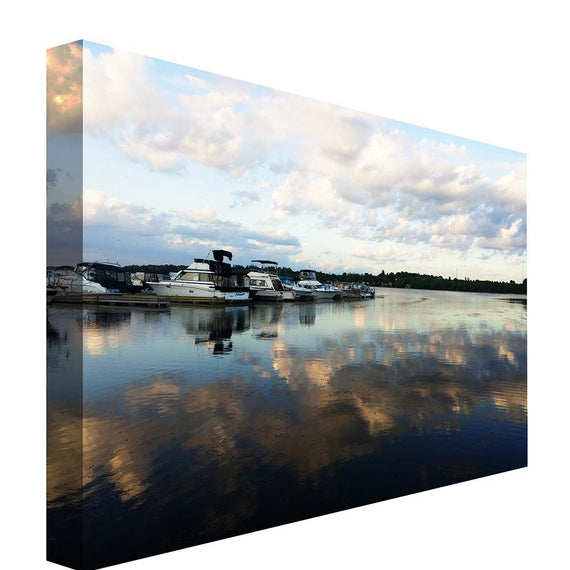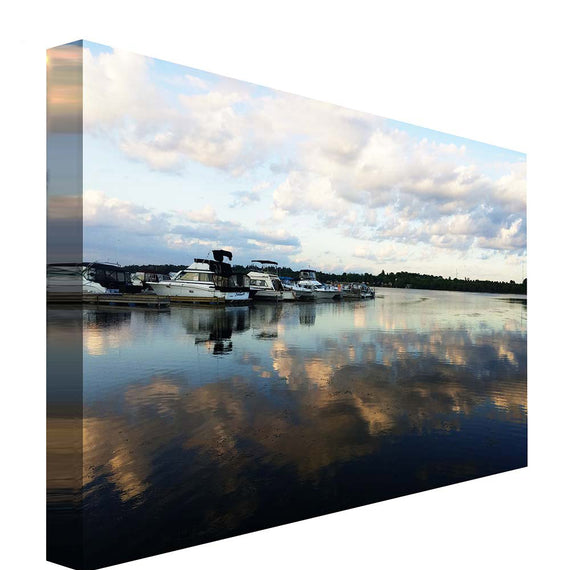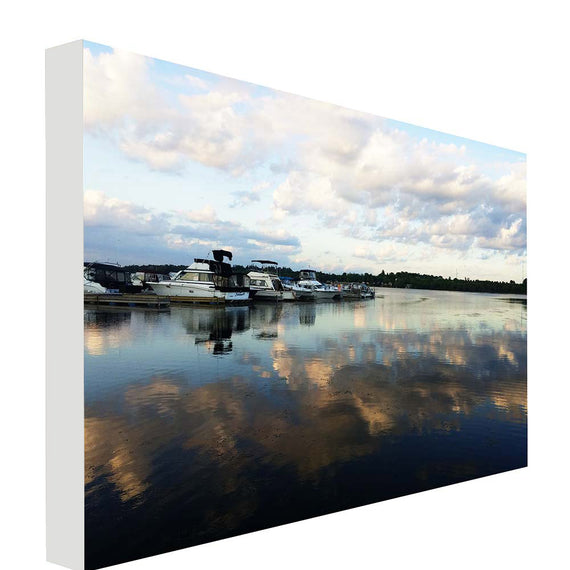 Canvas Gallery Wrap-traditional finish
Gallery wrapped canvases, on the other hand, are designed to be displayed without a frame. They usually have thicker stretcher bars, and none of the fasteners are visible. The sides of the canvas are primed just like the front, and the color of the print often extends out to the sides.
Materials:  360 gsm heavy duty cotton canvas, 1.5" stretcher frame
Processing Time:  2-3 business days in lab + shipping
Edge Option:  
Folded edge – a classic gallery wrap with the margins of your photo image printed on the sides of the frame. When considering this design, keep in mind that when your canvas print is viewed from the front, details at the very edge of your photo will not be in view.

Mirrored edge – your image is visible in full on the front of the canvas, while the outer borders of your photo are copied, inverted and printed on the edges of the frame. This unconventional effect can work wonders with certain types of photos!

Stretched edge – also known as a "pixel stretch" design, because the outermost pixels of your photo are stretched lengthwise along the sides of the frame, creating a blurry look. Meanwhile your photo is fully visible on the front of the framed canvas.

White edges – A bold strip of white is printed along the edges of the canvas. Monochrome photos can be wonderfully enhanced by this style.